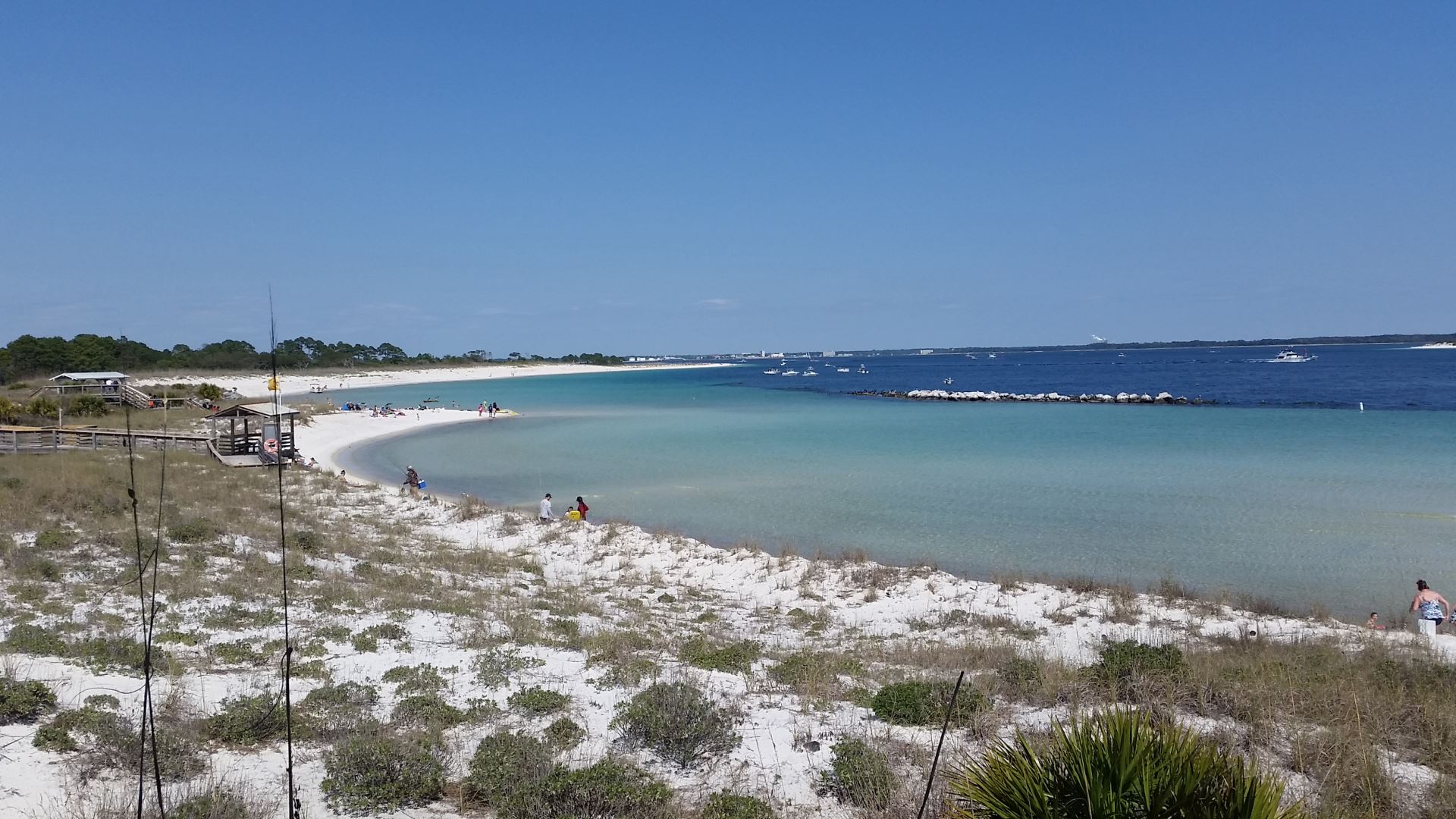 ABOUT PANAMA CITY BEACH
The best beach vacation - period. Panama City Beach, Florida, offers every kind of fun imaginable, so you can surround yourself with emerald waters, white sand beaches, temperate weather and have the time of your life! No matter who you are or what you enjoy, you'll find your kind of fun in Panama City Beach.
Legendary worldwide for our breathtaking white sand beaches and Southern hospitality, Panama City Beach, Florida, is a natural draw for those seeking the warmth and sunshine of a tropical climate with the let-your-hair down kind of charm you can only find here.

FACTS ABOUT PANAMA CITY BEACH:
Located in Northwest Florida, just 98 miles southwest of Tallahassee and 297 miles southwest of Atlanta. Perfect spot for a Northwest Florida vacation!
The city has a year-round population of just over 12,000.
Ever wonder why our beaches stay so clean & powdery white? The legendary pure white sand of Panama City Beach is attributed to quartz crystals washing down from the Appalachian Mountains centuries ago. Along their journey, the crystals were bleached, ground, smoothed, and polished. The surf and tides of the Gulf of Mexico is responsible for depositing these millions of grains of sugar-white sand onto the pristine shoreline....the result of this rigorous process is the beautiful, renowned beaches of Panama City Beach.
Panama City Beach, Florida, has an average of 320 days of sunshine per year.
Panama City Beach weather is sub-tropical, with a year-round temperature averaging 74 degrees, which means heavenly conditions for those enjoying Panama City Beach travel.
St. Andrews State Park has been named the #2 Beach in America by Trip Advisor. The 1,260 acre park has forests, sand dunes covered with sea oats, fresh and saltwater marshes, a lagoon swimming area, fishing jetties, hiking trails, 1.5 miles of beach and two campgrounds. Opened in 1951, St. Andrews was once the site of a World War II Military Reservation and has won the World's Best Beach Award.
Panama City Beach is bordered on either side by State Parks: St. Andrews and Camp Helen.
The city is also known as the Wreck Capital of the South due to the large number of historic wrecks for scuba divers to explore.
Panama City Beach is home to one of the country's largest sport fishing fleets.
The area boasts one of the highest concentrations of bottlenose dolphins in the world, one of the many reasons Panama City Beach travel is so popular.
Panama City Beach fishing is world famous, and fisherman can troll for multiple varieties of fish in our waters, including Blue Marlin, Red Snapper, Mackerel, Trout, Pompano and Cobia.
A community-coordinated project with Panama City Marine Institute led to the development of 50 artificial reefs off Panama City Beach. The natural reefs range in depth from 80 to 100 feet and are just a few miles offshore. These reefs range in height from three to eight feet and are teeming with sea life, including small corals and colorful sponges.
Florida Ironman Triathlon has been held here since 1999.
Home to the only deepwater diving museum in the U.S., the Man in the Sea Museum.
Source: VisitPanamaCityBeach.com